Million Dollar Fish is Here With a Bumper $1M Prize Pool
Fishing doesn't seem to get any better than at a location as scenic as Northern Territory, prize as whopping as one million dollar and aim at fish as rewarding in itself as Barramundi. With the grandest of all Australia's fishing competitions – Million Dollar Fish, there is no reason to hold yourself back from going out on the water and fish for your sake or for the beauty of location and the mightiness of the Barramundi's sake or just for the sake of winning hundreds of thousands of dollars.
Million Dollar Fish is an opportunity for all fishing enthusiasts to turn their just-another fishing day into a lucky day. Yes, it is time to roll your sleeves up and turn your fishing ground into a battle field and chase the tagged Barramundi relentlessly before anyone else could catch it.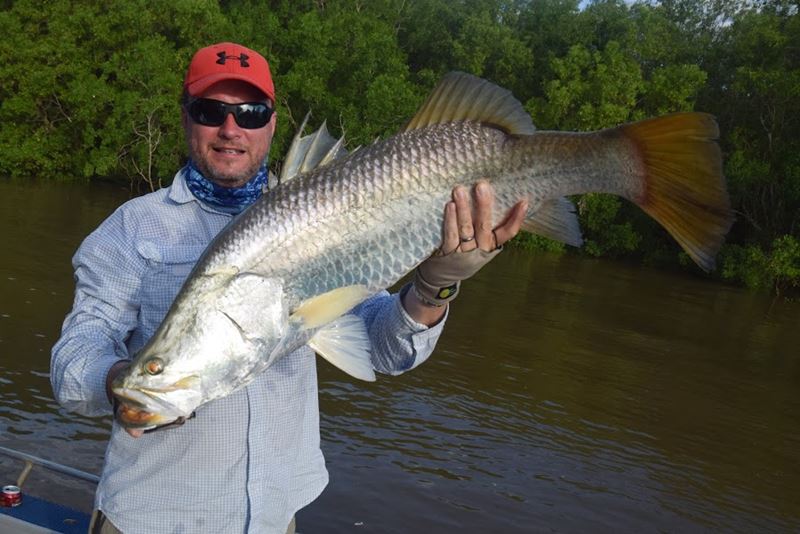 For those of you who don't know, 106 tagged Barramundi will be released at various fishing locations across the Northern Territory. Six of these 106 Barrumundi are tagged for a million dollars and the first one caught will bag that huge jackpot! And the remaining 100 fish will be able to fetch the catchers a prize of $10,000 each.
If you have not heard about the competition, let us tell you it attracts more than 43,000 registrations from 62 countries including 25,800 people from interstate and 14,600 territorians.
The Million Dollar Fish competition begins in October and ends on March 31st. Registration for it starts in July. Don't delay. Book your fishing safari now during those times and be in it to win it.
All the best!